Each NEW issue is uploaded on the 25th day of each month - Stay tuned!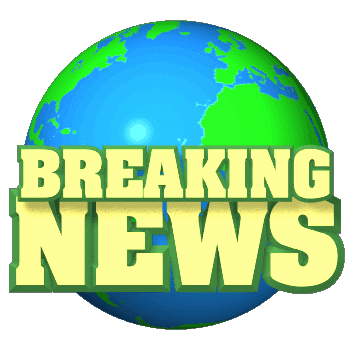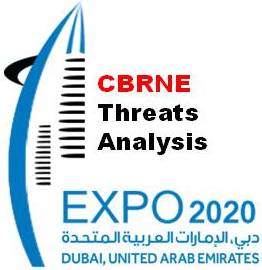 NEW EBOLA LOG -
Latest
news
on Ebola outbreak in Africa!

JAN 20 - A university in the northwest of Pakistan has come under attack by armed militants, and at least 30 people have reportedly been killed, with a further 51 injured. It's not yet clear how many of the dead are attackers and how many are civilians. Gunfire and explosions were heard Wednesday morning local time from within Bacha Khan University in Charsadda, northwestern Pakistan. There are still dead inside, and the operation is ongoing. There have so far been no claims of responsibility.

JAN 14 - (1) At least six people are dead, including three police officers, after several explosions at the Sarinah shopping mall in an apparent terrorist attack throughout central Jakarta. A UN official has claimed at least one explosion went off outside a UN office. One of the bombs reportedly exploded outside a police tower, with Indonesia's national news agency Antara claiming at least two police officers were killed.Reuters reported that security forces were seen entering a Starbucks and Burger King that were two of the targets, as gunman still remain at large throughout the city. (2) Five people have been killed and 39 wounded on Thursday in a car bomb attack by Kurdish militants on a police station and adjacent housing for officers in SE Turkey.Two people were killed in an initial car bomb attack blamed on the Kurdistan Workers Party (PKK) in the town of Cinar while three more lost their lives when a building collapsed due to the damage sustained, the governor's office of Diyarbakir province said in a statement. Images published by Turkish media showed the late-night blast caused huge damage to the residential building used by the police officers and their families, with the entire outer wall blown out.

JAN 12 - At least 10 people have been killed and 15 injured on a historic central square in Istanbul, Turkish authorities said. Local media reported that a suicide bomber blew himself up near a group of tourists. Dogan reported that one of three injured foreigners is from Germany and the two others are from Norway.There was a group of German tourists (target???) on the square at the time of the blasts, an official from a tour company told Reuters on condition of anonymity.The explosion took place on Sultanahmet Square. It occurred close to the Sultanahmet tram stop and Dikilitas, the Obelisk of Theodosius, in the heart of Istanbul's tourist district.

JAN 06, 2016 - A North Korean nuclear test has caused a seismic event in an area in the northeast of the reclusive country. Three previous nuclear tests, in 2006, 2009 and 2013, were conducted in the region. A televised North Korean statement confirmed the test was a hydrogen bomb test. The test took place at 10 a.m. local time. The USGS, which measured the event at a magnitude of 5.1, said it occurred 19 kilometers (12 miles) east-northeast of Sungjibaegam.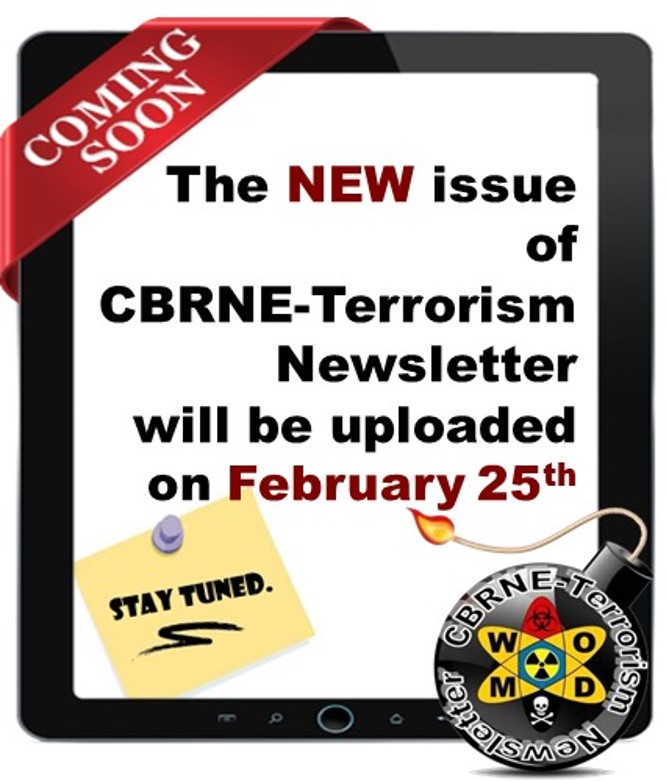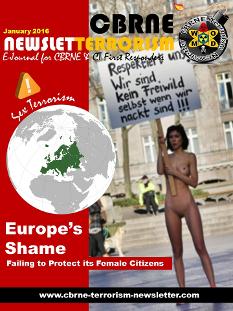 Part A: Editor's Corner; Chem News & Bio News;
Part B: Dirty News; Explosive News; Cyber News; Emergency Respone; Asymmetric Threats; BusinessContinuity
Part C:
Terror News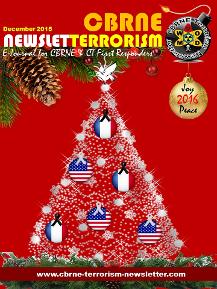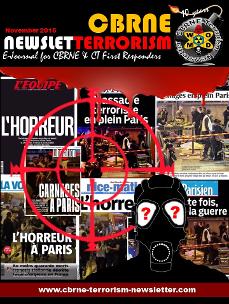 2nd IW CBRNe Workshop
Proceedings
(Nov 20)
University of Rome Tor Vergata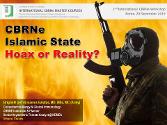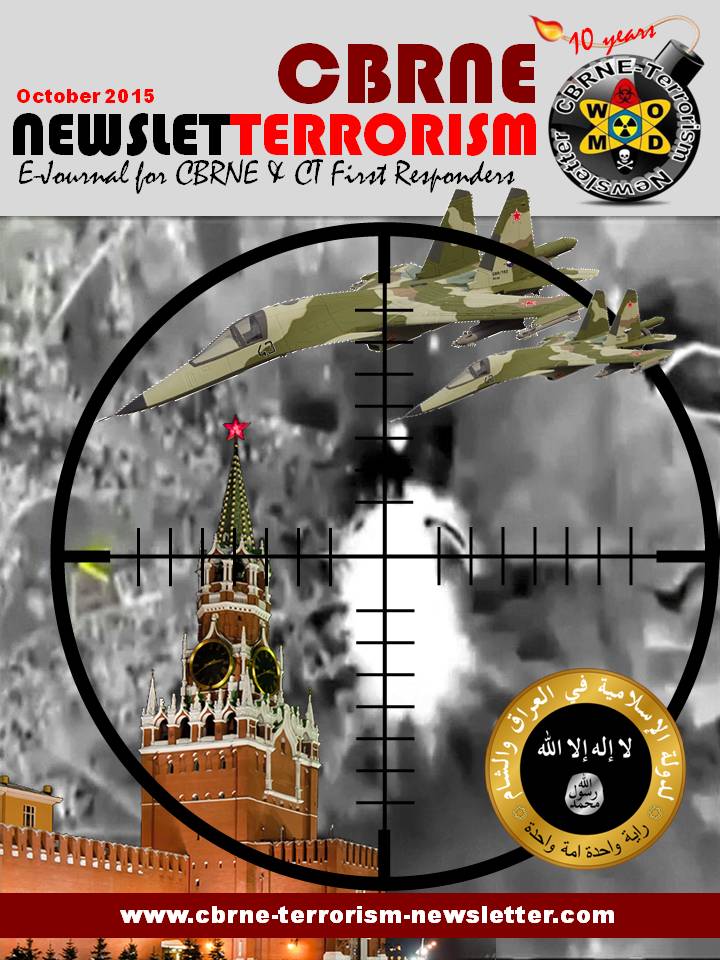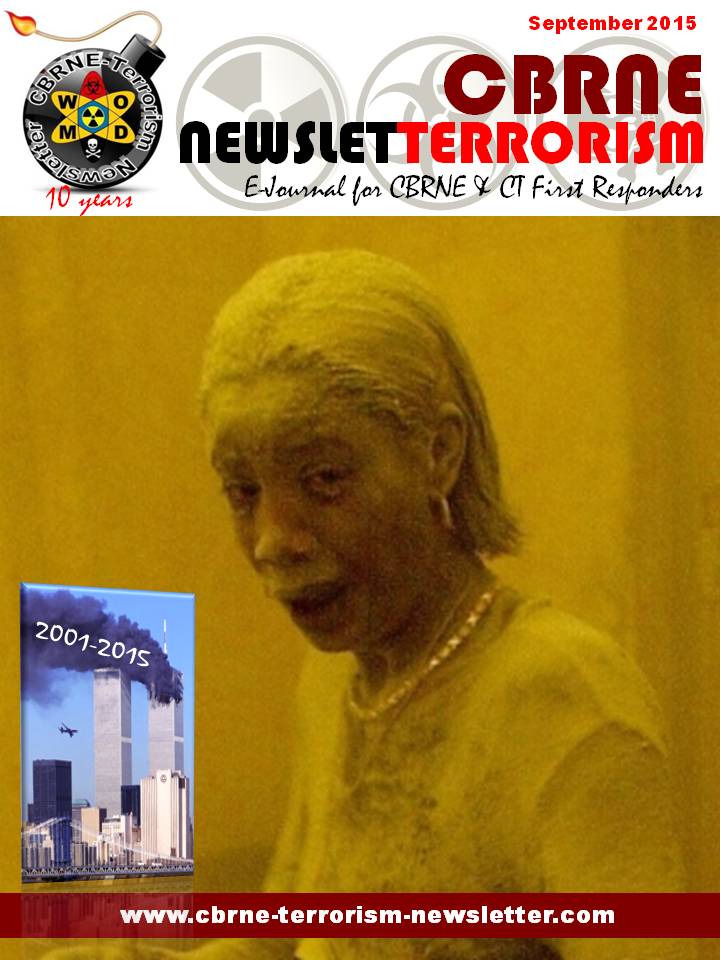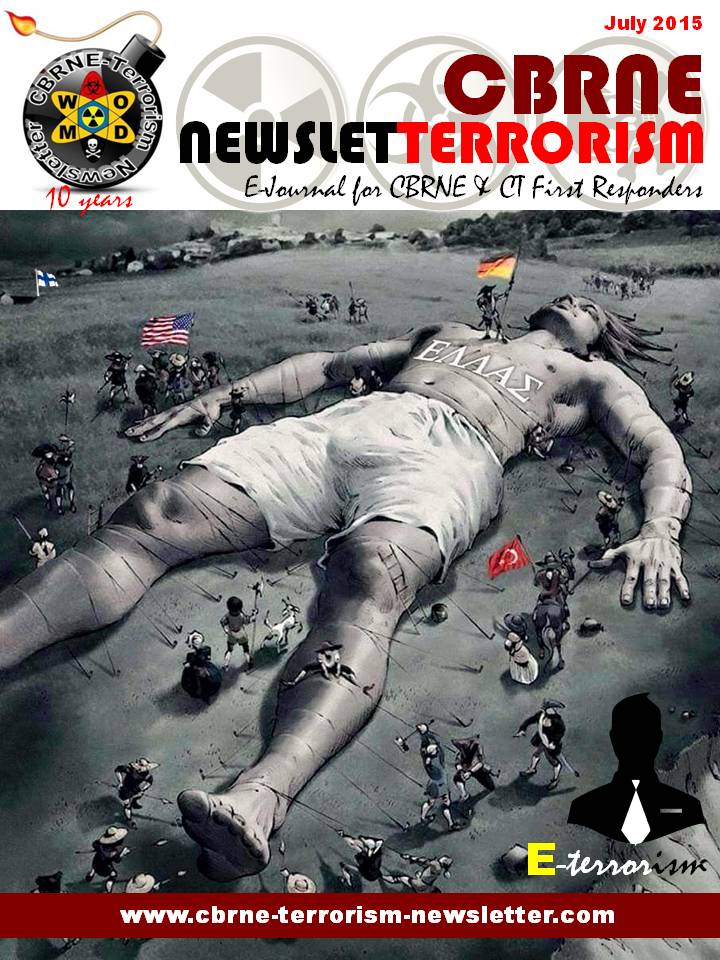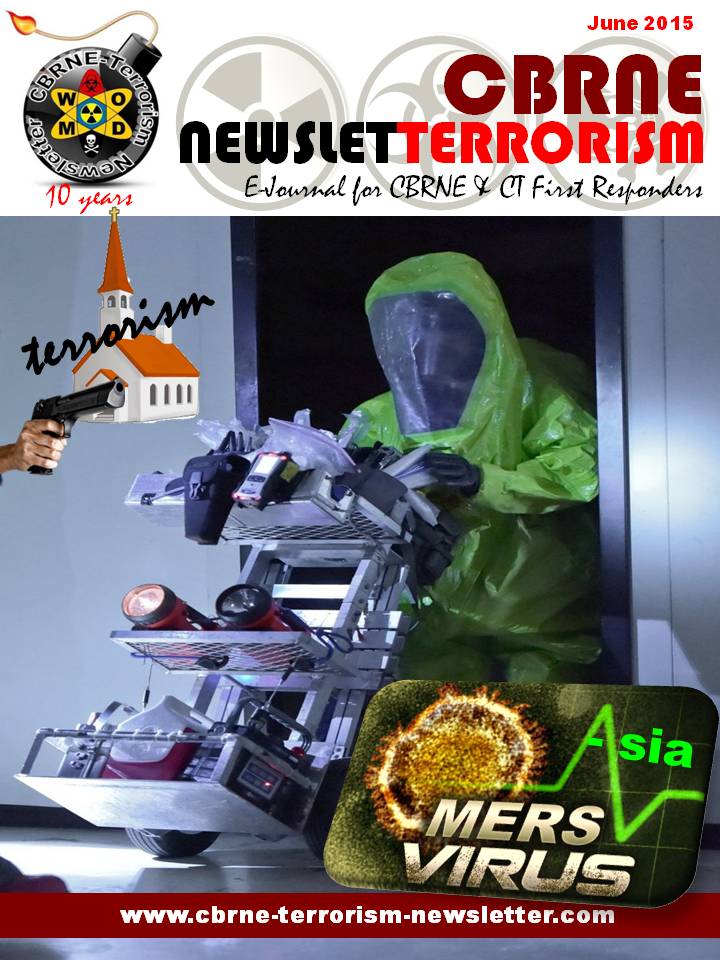 41st World Military Medicine Conference (ICMM)

18-22 May 2015, Bali, Indonesia


APRIL 2015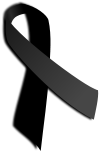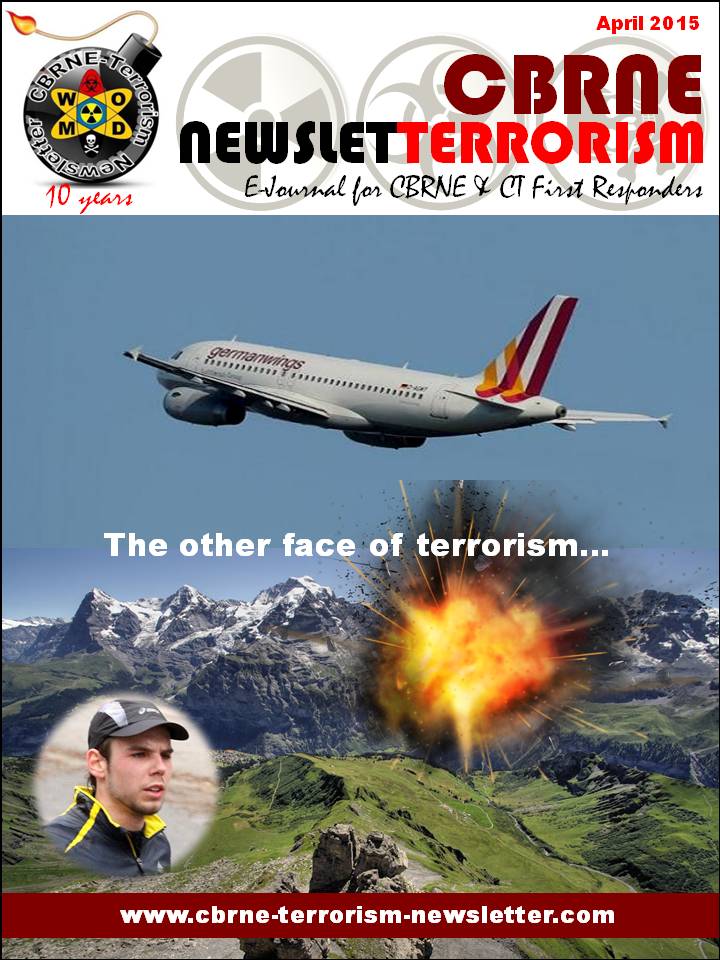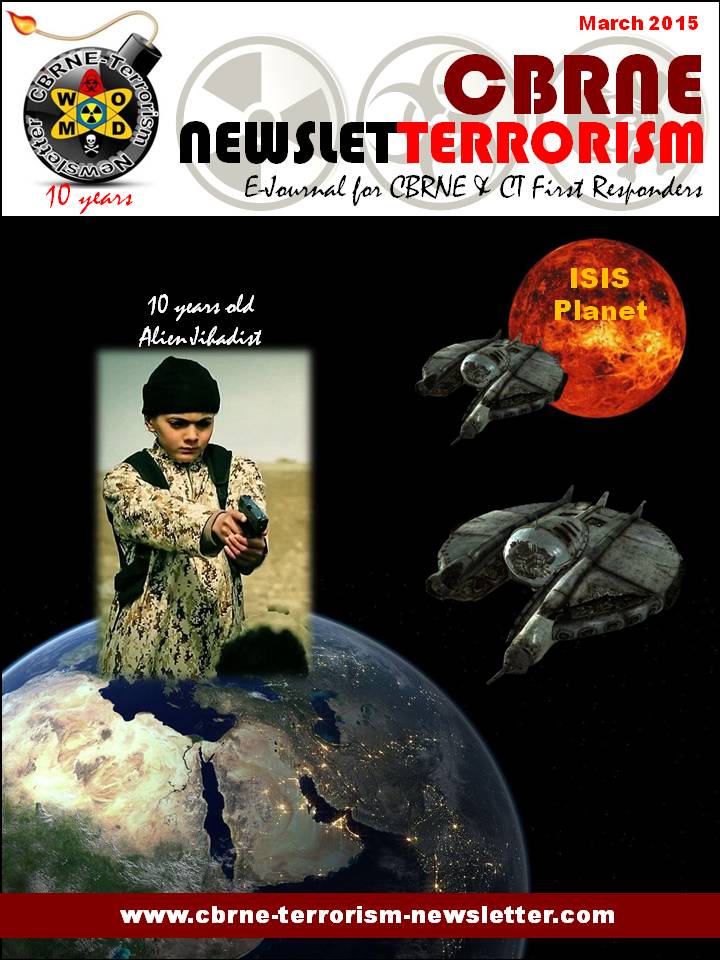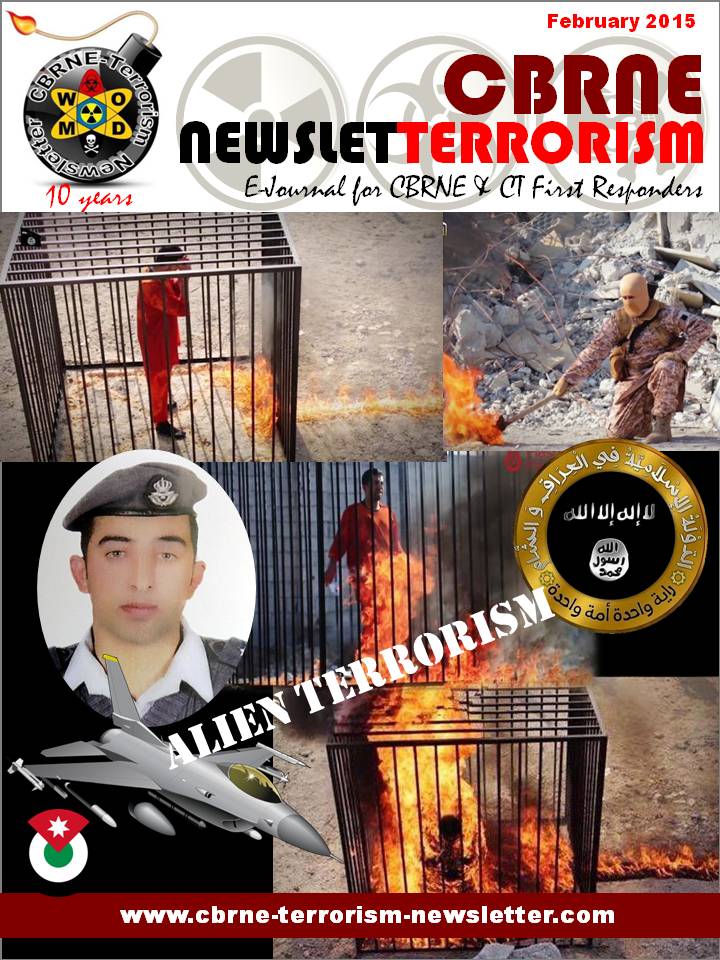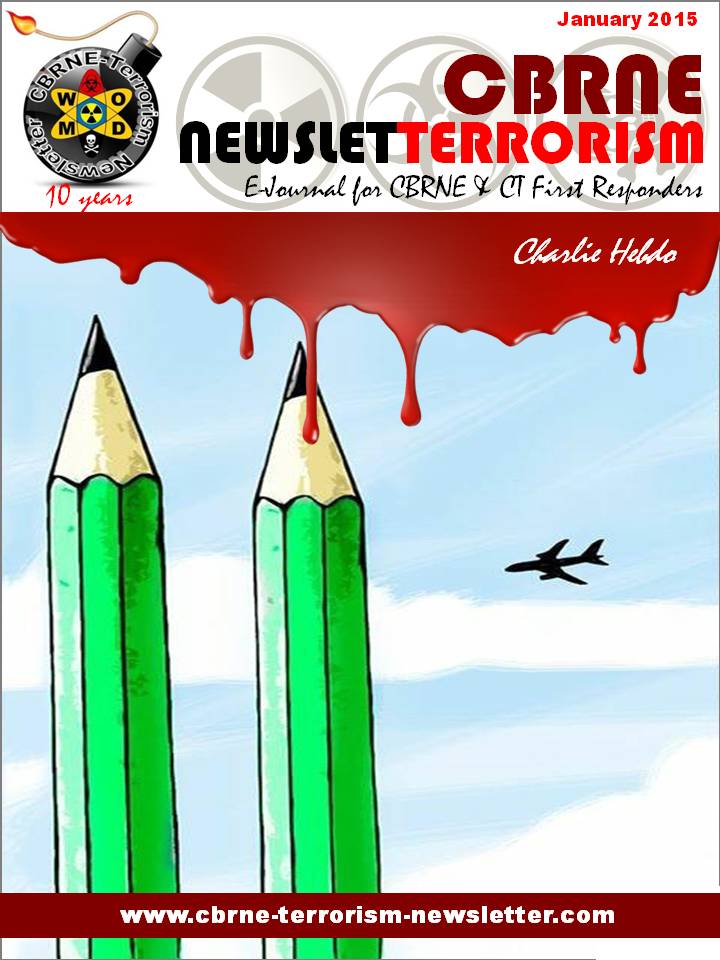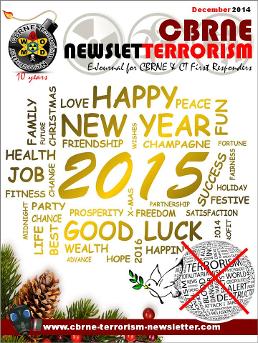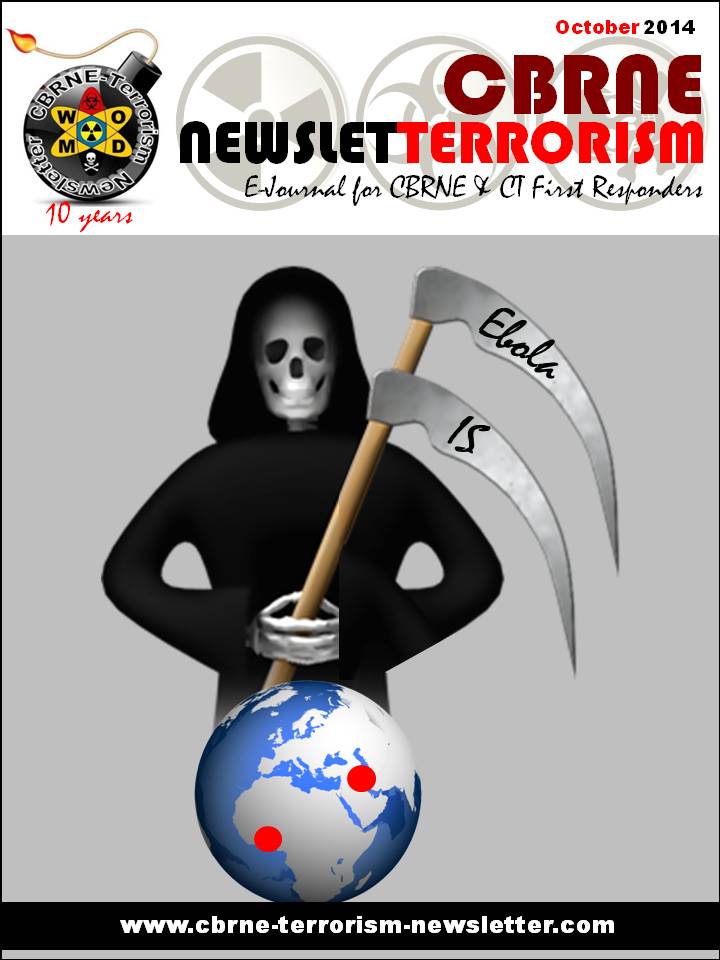 Because the unexpected always happens!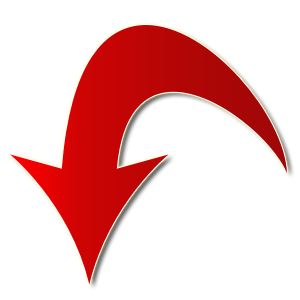 Read the adventures of Editor in Houston, TXat "Editor's Corner"!"Who Dares Does Not Win!"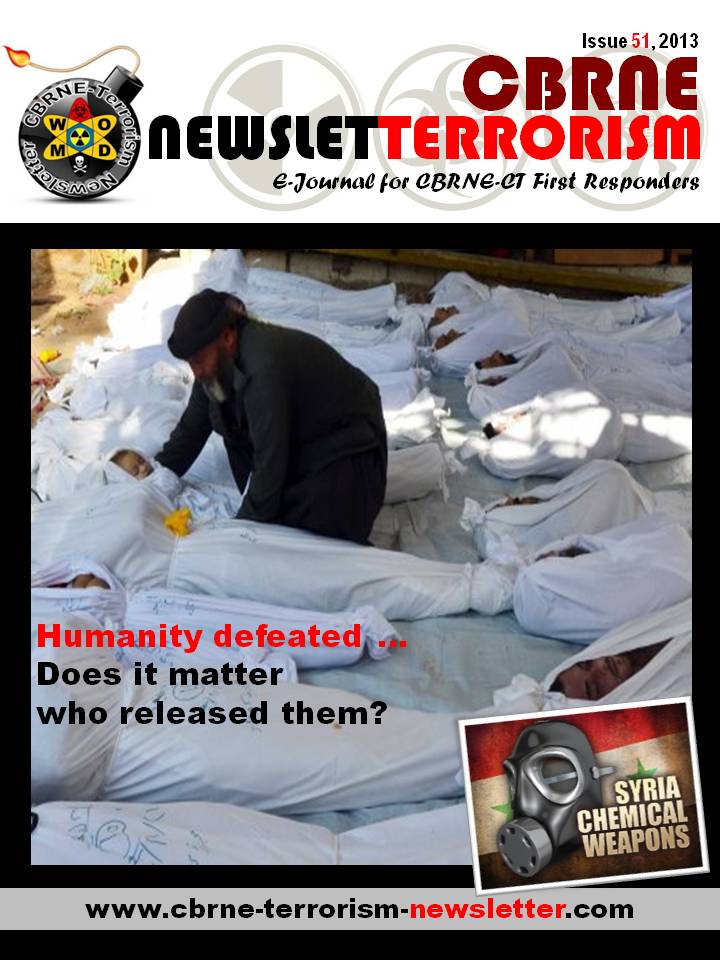 CBRNE-Terrorism Newsletter© – Copyright 2005-2016