Each NEW issue is uploaded on the 25th day of each month - Stay tuned!

2015 Public announcements for M.A. CBRNe Courses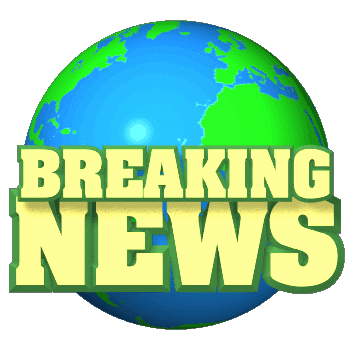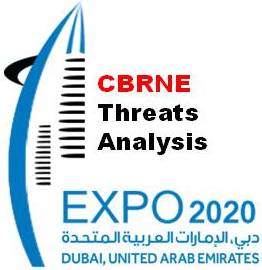 NEW EBOLA LOG -
Latest
news
on Ebola outbreak in Africa!
NOV 21 - (1)
Belgium has placed
Brussels at the highest terror alert level
, citing a "serious and imminent threat that requires taking specific security measures as well as specific recommendations for the population."
The announcement by the Crisis Centre of the Belgian Interior Ministry is advising the public to avoid places where large groups gather -- such as concerts, sporting events, airports and train stations -- and comply with security checks.
(2)
Al Mourabitoun, an
Islamist militant group, claims it is jointly responsible for this morning's attack
on the Radisson Blu hotel in Mali, according to Mauritanian news agency Al Akhbar. The group announced it carried out the attack with al Qaeda in the Islamic Maghreb, the news agency reported. Assailants attacked the hotel, which was hosting diplomats and others, in Bamako. At least 21 people were killed and dozens were trapped for hours, officials in the West African nation said. Malian and U.N. security forces launched a counterattack and escorted guests out. By late afternoon, no hostages were believed to remain in the building, army Col. Mamadou Coulibaly told reporters. One American died and "about a dozen" were rescued, the State Department said.


NOV 19 - Abdelhamid Abaaoud, the suspected ringleader of the Paris terror attacks, has been killed,
the Paris prosecutor's office says. Papillary prints -- which include prints from fingers, palms and soles -- led officials to identify Abaaoud's remains
.

NOV 18 - (1)
Two terrorists were killed
in a police raid in Paris suburb of Saint-Denis
, and one is still holed up in a building alive. One of the terrorists was shot by a police sniper, and the second was a woman who blew herself up with a suicide vest. A civilian passerby was killed during the operation and at least three police were wounded in the raid. Five officers were lightly wounded and a police dog was killed in the raid, according to police.
(2)
"Serious plans for explosions" led to the
evacuation of a stadium
before a soccer match in Germany.


NOV 13/14/15 - Paris attacks
:
At least 129 killed (though the death toll is expected to fluctuate as the situation becomes clearer - 352 injured; 99 in critical condition) in gunfire and blasts in different locations (within 23 minutes):
Bataclan theater; Le Petit Cambodge restaurant, in the 10th district; Rue de Charonne in the 11th district, outside a bar called La Belle Equipe; Avenue de la Republique, in the 10th district and outside the Stade de France, in Saint-Denis, north of Paris. Eight terrorists are dead after attacks. Seven of them were killed in suicide bombings.
ISIS has claimed responsibility for the worst violence witnessed in France since World War II.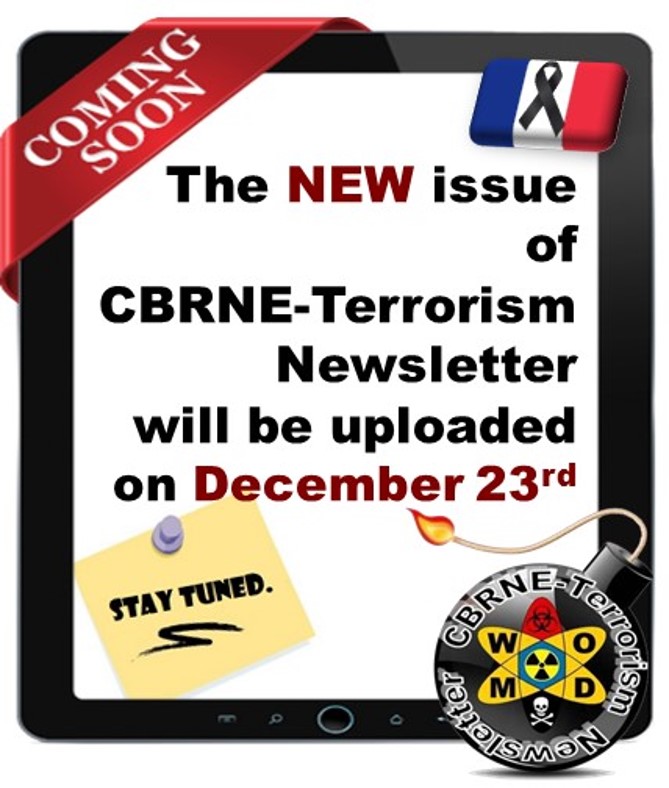 SPECIAL SUPPLEMENTS
Hotel Terrorism
April 2013 issue
Pyroterrorism
June 2013 issue of
CBRNE-Terrorism Newsletter
(
click here
)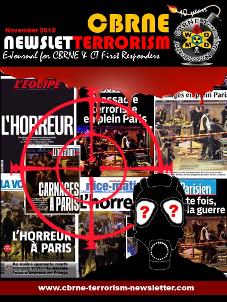 Part A: Editor's Corner; Chem News & Bio News;
Part B: Dirty News; Explosive News; Cyber News; Emergency Respone; Asymmetric Threats; BusinessContinuity
Part C:
Terror News
2nd IW CBRNe Workshop
Proceedings
(Nov 20)
University of Rome Tor Vergata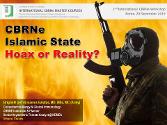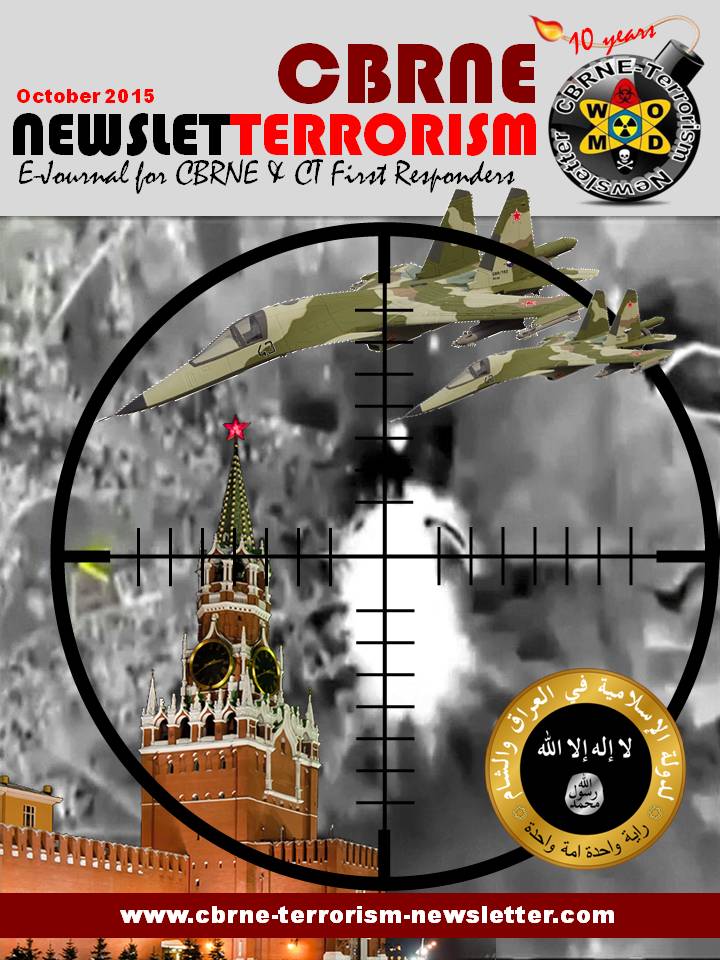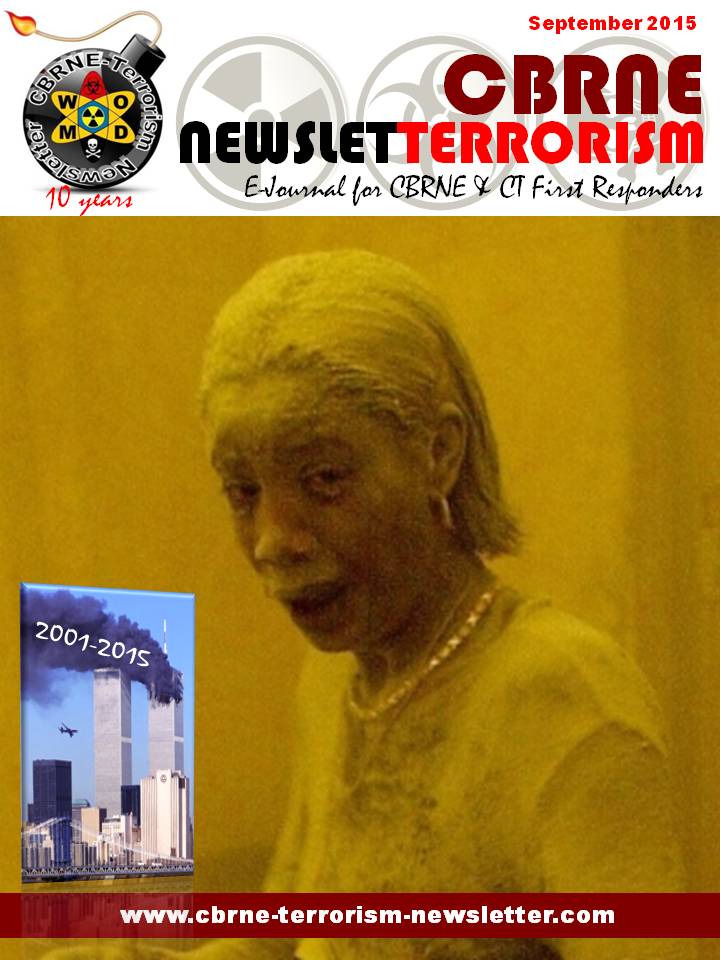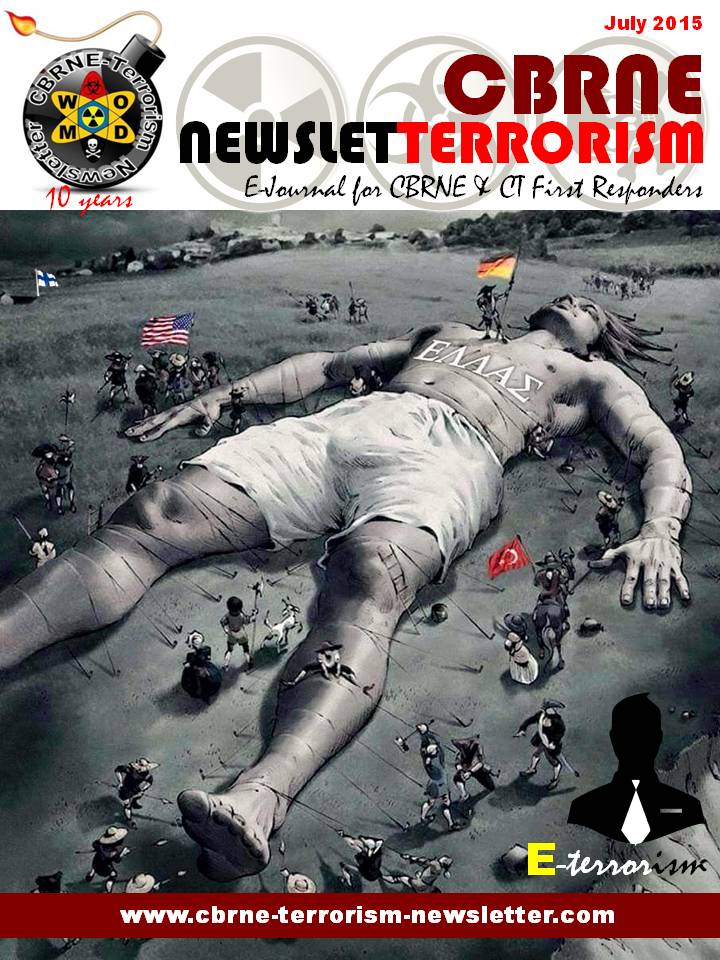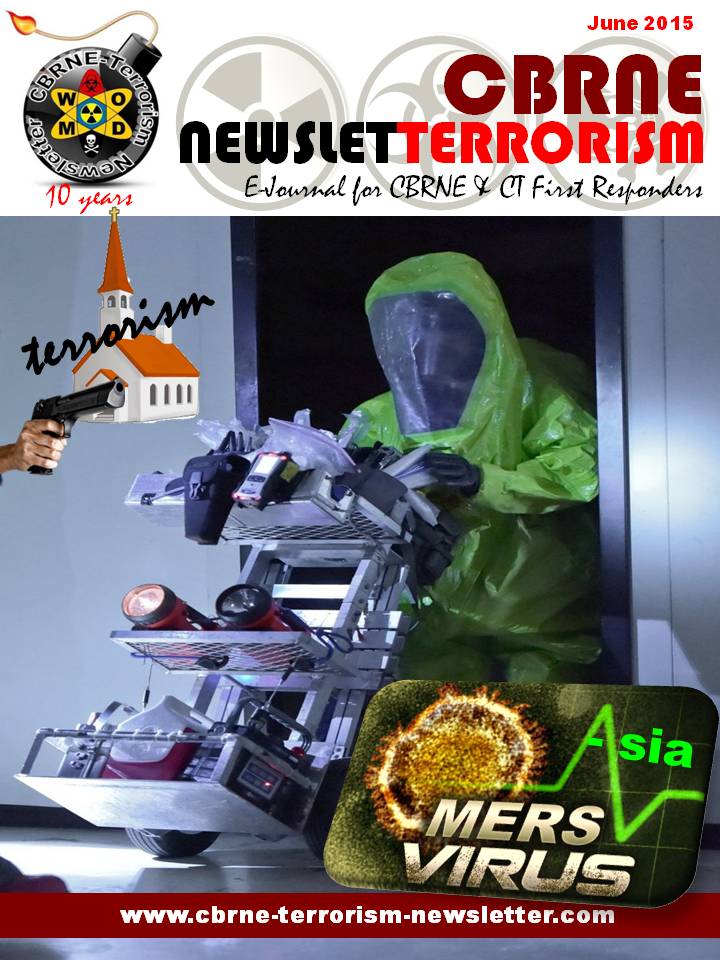 41st World Military Medicine Conference (ICMM)

18-22 May 2015, Bali, Indonesia


APRIL 2015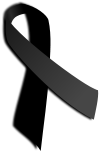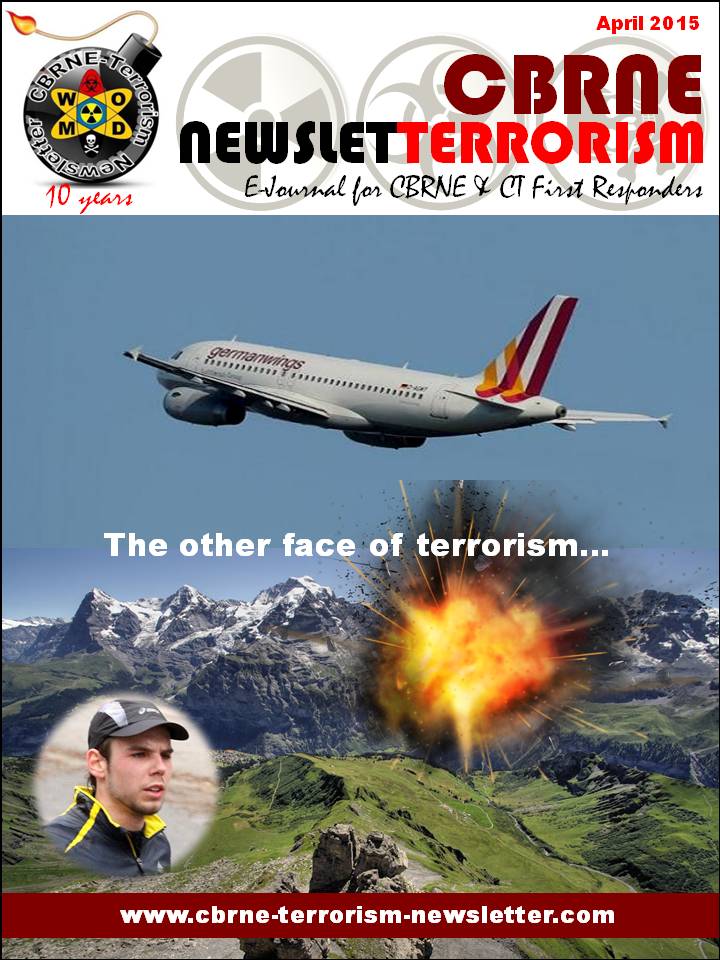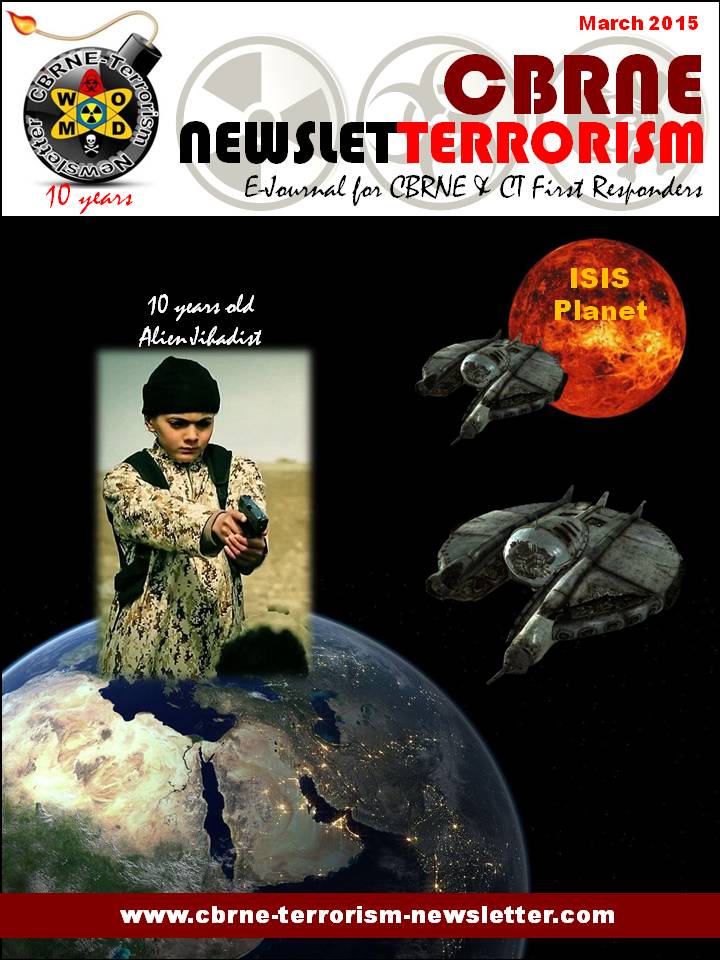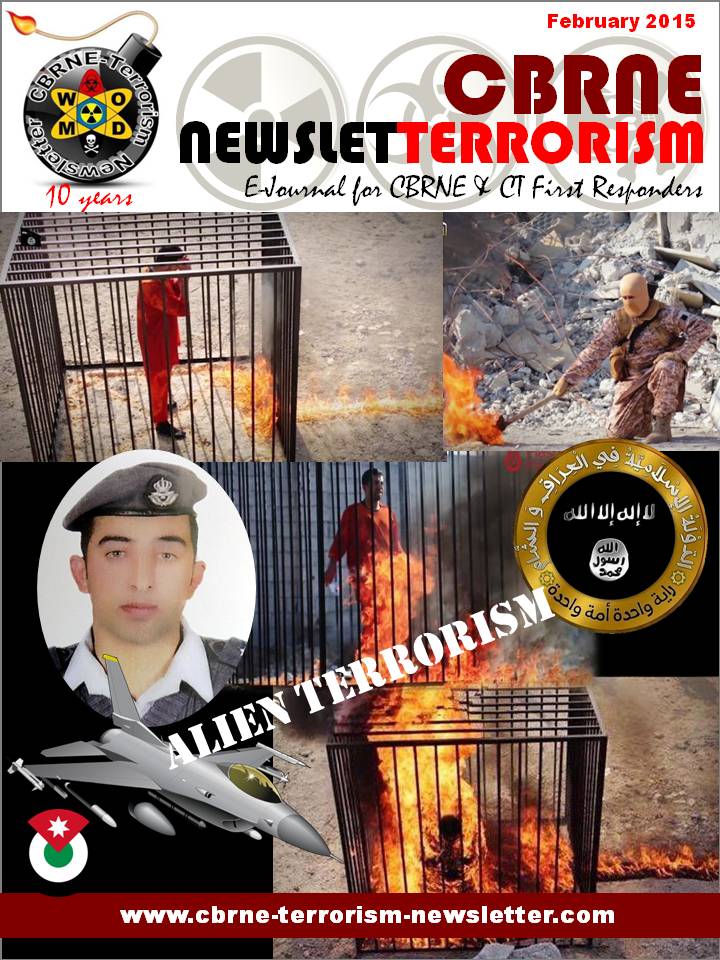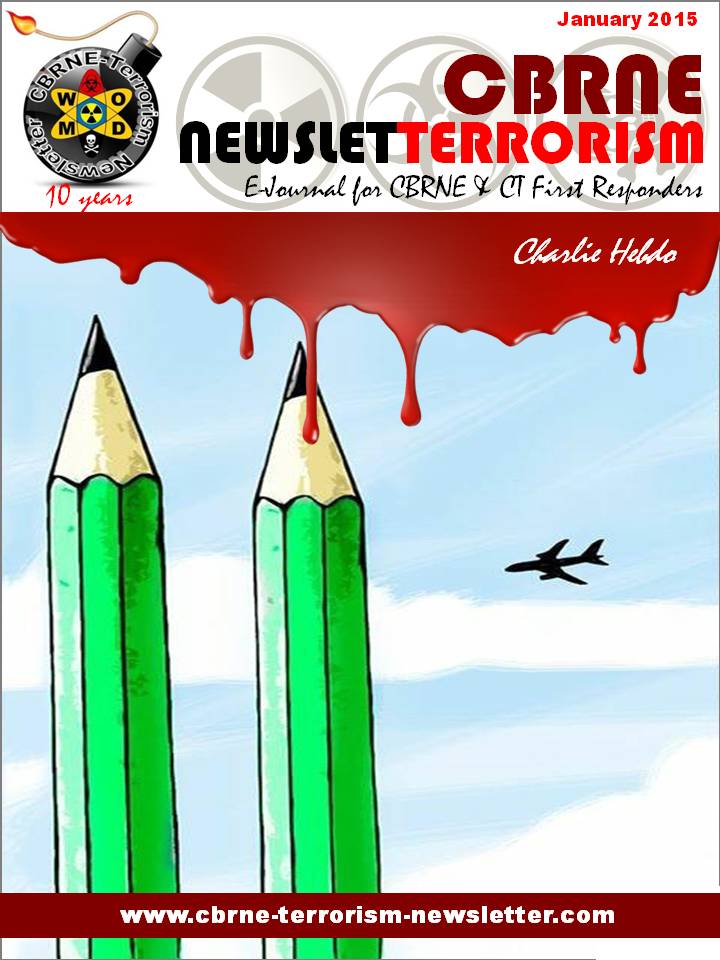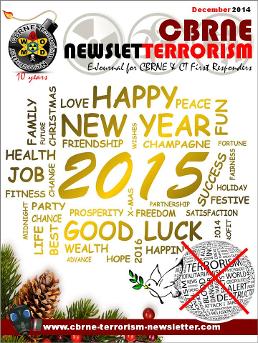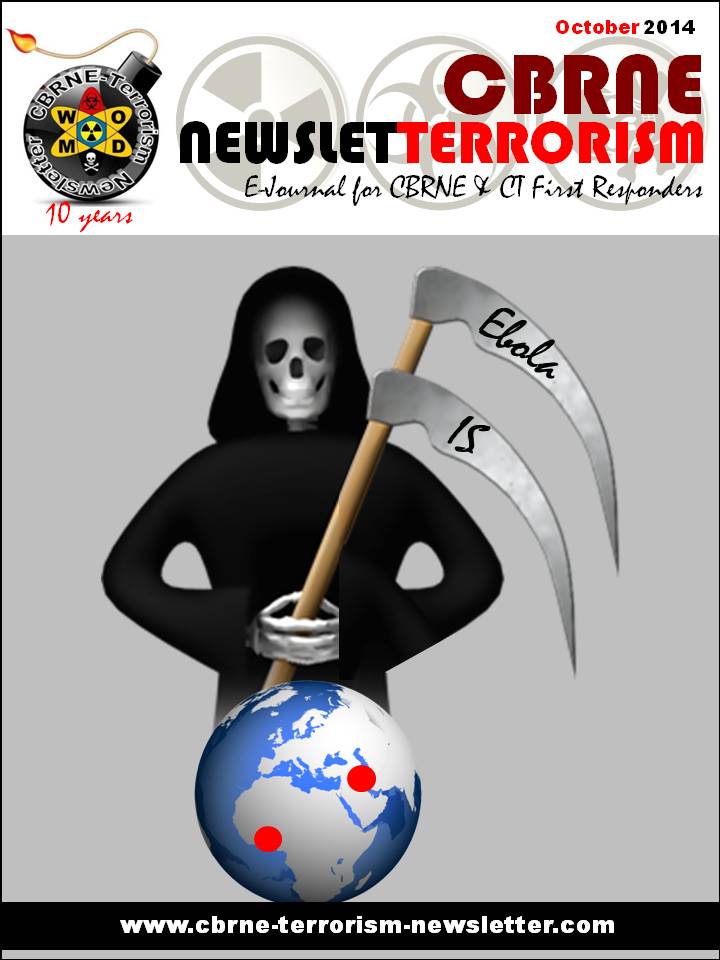 Because the unexpected always happens!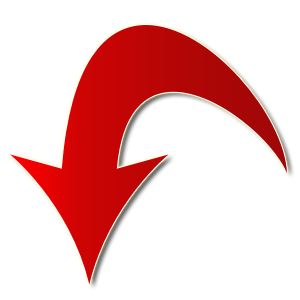 Read the adventures of Editor in Houston, TXat "Editor's Corner"!"Who Dares Does Not Win!"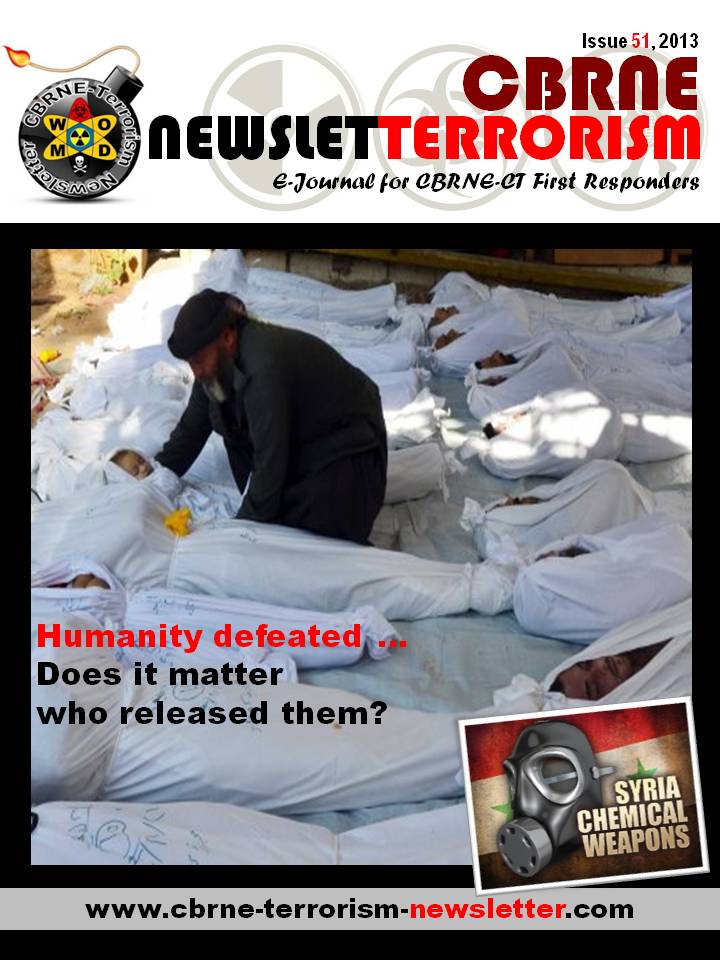 CBRNE-Terrorism Newsletter© – Copyright 2005-2015