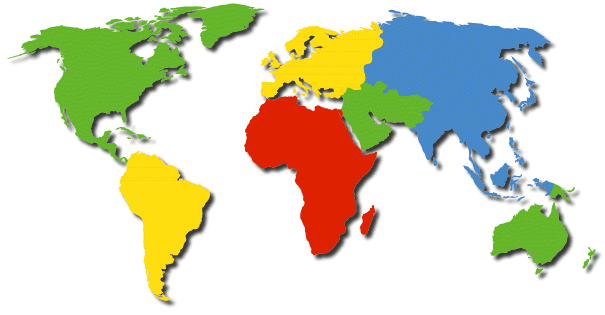 Postgraduate studies in the fields of CBRN and Counter-Terrorism from around the globe!

Is your University/Organization providing a CBRNE/Counter-Terrorism degree/training not mentioned here?

Please contact us to include your program herein!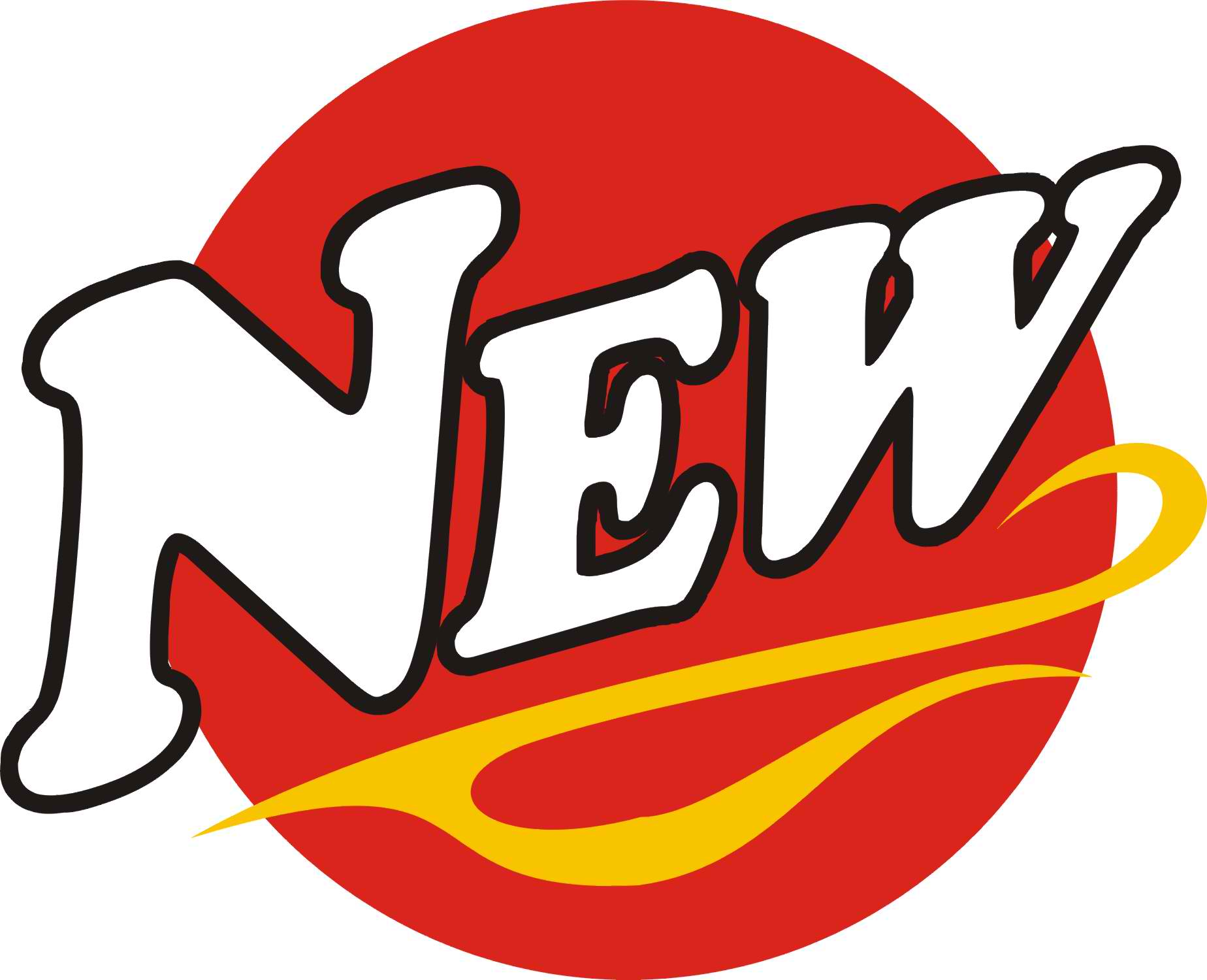 Spring 2014 Homeland Security Education Guide


This timely and exciting programme is designed to engage students with some of the most significant and pressing security issues confronting us today.
Since the end of the Cold War there has been a widening in the number of threats affecting individual, group, state and international security. The MA in Terrorism, International Crime and Global Security provides students with an up-to-date set of modules which examine these threats.
In its continuous effort to meet CBRN training needs, HZS proudly introduces a unique training course for professional Photographers and TV Crews.

In this fast evolving and dangerous environment, where reporters' safety and security are at stake as they work to fully accomplish their mission, ensuring these professionals' safety while reporting events to the general public is a key priority at HZS.

The new course on "Special Hazards: Protection Course for Photographers and TV-Crews" aims at familiarizing professional reporters with basic self- protection measures.
For this training, HZS has developed a special curriculum to teach them how to work safely in potentially contaminated and hazardous areas.
Our course comprises theory and a practical training with harmless and inert chemicals, biological agents, and radioactive simulants.

The Master of Disaster Management programme will provide you with the appropriate skills for disaster management at a national and international level in areas of natural and man made disaster, climate change, and terrorism.

Master's Degree in Counter Terrorism & Security Studies

The Master's Degree in Counter Terrorism and Security Studies from the University Campus of Pomezia, Italy, in collaboration with the University LUM Jean Monnet aims at being an innovative graduate program that will provide students with an advanced knowledge, allowing them to succeed and advance in their educational and career goals.
The M.A. in Counter-Terrorism and Security Studies will combine 433 hours of academic lectures, 72 hours of laboratory sessions and workshops, 715 hours of individual study and research, and a 280 hours internship (in one of the international Research Centre around the world in connection with us), in a total of 1500 hours. Furthermore, the M.A. will be taught entirely in English.
The M.A. in Counter Terrorism and Security will offer students an unique opportunity to engage in critical thinking in this field. It will offer a new agenda for theoretical research and policy intervention. Moreover, it will be an opportunity for candidates to engage with critical developments in terrorism at several levels.
Italian and overseas students as well as young scholars will gain firm grounding in understanding and analysing the phenomenon of terrorism, the geopolitical aspects of terrorism and counter-terrorism measures and challenges.
The students of the Master's Degree in Counter-Terrorism and Security Studies will benefit from the practical wisdom and hands-on experience of its teaching personnel. Students will have the opportunity to learn from some of the most internationally renowned experts and leading researchers, as well as practitioners and senior members of security forces in fields related to terrorism and counter-terrorism.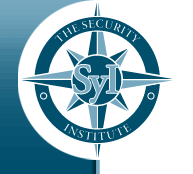 Certificate in Security Management
The Institute Certificate in Security Management is the Institute's own qualification, internationally recognised and resulting in a BTEC Level 3 Professional Award in Security Management, awarded by Edexcel. It is designed to promote and recognise the knowledge and ability of candidates currently employed or aspiring to employment in the private and public security professsion. It is delivered on behalf of the Security Institute by Perpetuity Training.
The course will benefit anyone seeking professional recognition and qualification within the security sector. The course is open to everyone, and no previous experience of security or the sector, is necessary. People who have previously taken the qualification include security team leaders and supervisor, security managers, H & S managers, FM managers, police and fire service personnel, and members of the armed services.
The Certificate programme covers 6 modules, comprising 3 mandatory elements and 3 modules of the student's choice. Full details are available in the "Certificate Course Fact Sheet" document accessible from the download section on the right hand side of this page.
The course should take 6 months to complete. At the end of each of the 6 modules the learner completes and returns an assessment. Successful completion of all 6 modules is needed to qualify for the Certificate in Security Management.
Organised Crime, Terrorism and Security – (M.Sc.)
In recent years, issues of terrorism and organised crime have gained an unprecedented profile, provoked significant social concern and dominated both law and order and many wider social policy agendas. MSc Organised Crime, Terrorism and Security is an advanced course that addresses key critical issues surrounding organised criminality and terrorism in contemporary society. It involves multi-level analyses of organised crime as a concept, alongside the impacts of urbanisation, migration and globalisation upon both the practice of crime and the ways in which we understand them. In addition, the course addresses cutting-edge critical, conceptual and theoretical analyses of terrorism and counter-terrorism. MSc Organised Crime, Terrorism and Security provide you with a strong grounding in the key theories and issues within the wider discipline of criminology. You will also receive advanced training in the skills and techniques needed to undertake high quality research in this, and other criminological areas of inquiry. The conceptual and skills-based tuition offered will provide a substantial foundation for careers within related academic, public, and private sector realms. Entry requirements as other taught courses in Sociology.
This innovative degree stream has been developed in response to the increasing significance of the impact of terrorism in the fields of international security and policing. The programme will provide you with a detailed understanding of the key issues surrounding managing risk and security, policing and terrorism with a focus on global issues and their impact at the local level, particularly in a post 9/11 and 7/7 world. You will explore the idea of terror as a concept, the history of terrorism and investigate the common myths associated with contemporary terrorism. You will learn how to critically appraise research as well as conduct and write up you own independent study on a topic of your choice.
MSc

Countering Organised Crime and Terrorism
The MSc in Countering Organised Crime and Terrorism is aimed at security professionals whose role involves developing and implementing strategies to address the threat of extremism, against public, corporate and critical targets. The course is also suitable for those wishing to make a career in these areas.
The course is delivered by experienced practitioners and researchers working in counter-terrorism, intelligence, law enforcement, risk assessment and security technology. Students also benefit from full access to UCL experts on a range of ethical, political, religious, and community issues.
Taught in central London, this integrated programme can be taken FULL-TIME (one year) or PART-TIME (normally over two or three years, but can be extended to five). Learning is also facilitated through access to secured online seminars, course materials and research articles.
UCL offers the students and their organisations an opportunity to develop the skills and knowledge needed to address a particular security-related project.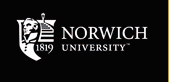 Master Global Strategies
Norwich University's Master of Arts in Diplomacy (MDY) is delivered conveniently online and provides you with an in-depth understanding of crucial global topics, such as international conflict management, international terrorism, and international commerce.
Through a core curriculum you will acquire an in-depth understanding of foreign relations and global economic interaction, through both theoretical and practical application.


Terrorism and the fight against terrorism have become critical issues for society. Drawing on the Law School's strengths and expertise in terrorism, international law, criminology and human rights, this programme offers a new agenda for theoretical research and policy intervention and an opportunity to engage with critical developments in modern terrorism. It also provides a firm grounding in understanding and analysing terrorism, counter-terrorism and trans-national criminology.
Students undertake four modules and a dissertation. The full time students normally complete the 180 credits requirements in one academic year while part time students complete the same in two years. Students take three core modules: Critical Perspectives on Terrorism; Critical Perspectives on Counterterrorism; and, Trans-national Organised Crime. Candidates choose one module from the following: War and Human Rights; Contemporary Islamic Legal Issues; International Policing Cooperation and Structures; International Law and the Use of Force; Feminist Legal Studies; Current Issues and Research in International Law; and, International Criminal Law. The Dissertation must be deemed by the Dissertation committee to be on a subject directly relevant to terrorism or counter-terrorism.

ISDS is a world renowned, multinational consultancy and system integration group in the security and defense fields. The ISDS group of companies has been operating since 1982 and provides the know-how and skill-set in the fields of security and defense, allowing it to achieve the most effective integrated security solutions for its clients. The ISDS group specializes in three main and interrelated post 9/11 domains:
Homeland Security

Major Events Security

Business Community Security

Israel Center for Medical Simulation
Military Medicine
MSR, the Israel Center for Medical Simulation, provides courses in a variety of fields. Crisis situations such as those encountered by military personnel demand readiness and training. MSR developed courses geared towards preparing the military for the unexpected. The Center for Medical Simulation does not aim to replace the traditional way of learning a healthcare profession; rather it provides a supplement to the standard methods of educating healthcare professionals.
Courses:

Communication with Adolescents

Trauma Management

Chemical Agent Exposure Management
In collaboration with the Israeli Defense Forces' non-conventional warfare and emergency departments, MSR designed a course that focuses on the clinical aspects of treating victims of a nerve gas attack at the individual level. This is in contrast to the more typical approach of concentrating on the organizational and logistical implications of dealing with mass casualties. Task trainers, full body simulators, and simulated patients present cases in small group teaching stations. Training culminates in sophisticated simulations using advanced audio-visual equipment to create realistic "hot" (contaminated) and "cold" (clean) zones complete with sound effects and smoke.
Management of Casualties of Biological Exposure
This course focuses on the clinical aspects of treating victims of biological warfare such as small pox, botulism and anthrax. The training includes identifying the nature and severity of the exposure, the provision of effective and orderly treatment, team work and the organization of and familiarity with equipment; including working in personal protective gear. Task trainers, full-body patient simulators, and simulated patients present cases in small group teaching stations. Training culminates in sophisticated simulations using advanced audio-visual equipment to create realistic "hot"(contaminated) and "cold" (clean) zones.
Executive Certificate Program in Counter-Terrorism Studies
The Counter-Terrorism Studies Program combines academic study, simulation models, workshops, and onsite briefings. The courses provide concentrated, in-depth exposure to the phenomenon of modern terrorism and its characteristics, modus operandi, scope and dissemination throughout the world. In addition, participants will obtain an understanding of the challenge this phenomenon presents to decision-makers, security establishments, first responders and the business sector, based on the experience Israel has accumulated in the field. Circumstances have forced Israel to develop sophisticated counter-terrorism strategies and techniques and to amass extensive knowledge regarding terrorism.
Graduate Certificate in Terrorism, Safety and Security
The Graduate Certificate in Terrorism, Safety and Security seeks to improve professional standards by deepening students' understanding of the history and motivators of terrorism, and thereby developing their ability to critique current (and anticipate future) terrorist threats and possible counter-terrorist measures. Assessment items will encourage the application of theory to practice, with the aim of having students articulating ways in which their learning can be applied to their own professional practice.
Graduate Diploma of Terrorism, Safety and Security
The Graduate Diploma in Terrorism, Safety and Security builds on the learning that has taken place in the Graduate Certificate. The Graduate Diploma will allow students to deepen their understanding of the specific social and political effects of both terrorist activity and counter-terrorism measures. In particular, the course will enable students to critique their own professional practice in light of the impact that terrorism and counter-terrorism have on key societal and political institutions and values. By offering electives, the Graduate Diploma also aims to further students' opportunities to apply their learning from both this course and the preceding Graduate Certificate to their own professional practice.
Master of Arts (Terrorism, Safety and Security)
The primary aim of this course is to produce graduates capable of successfully completing research which results in a distinct contribution to knowledge in the fields of counter-terrorism, safety and security. The graduates should be capable of performing a range of research, policy and planning roles within their respective professional domains. The course will enable graduates to identify and research current issues impacting on their work environment and transform their findings into examples of best practice policy. The course also aims to produce students with the ability to critically assess current and anticipated policies, and evaluate new and emerging trends, in the areas of terrorism and counter-terrorism. Via their interaction with each other, the course will also enable students to engage with other national and international perspectives, thus broadening the scope of their professional practice.